The Disney full length animation released in 2013 has quickly become a favourite film of families the world over. Who can resist Olaf's infection chuckle or watch as Queen Elsa magically forms the world around her from ice and snow. As a result of it's increasing popularity, Frozen has become our number 1 most requested party supplies theme hands down. So are you planning a Frozen party? Here are the basics you will need.
Colours:
There are 2 main colour palettes to use as your base when it comes to Frozen Party Decor.
1. Queen Elsa colours: Turquoise, white and silver.
2. Princess Anna colours: Turquoise, white and cerise.
Tableware:
The themed tableware party supply range for the Frozen range consists of: Plates, cups, serviettes, plastic tablecloths and party bags. Buy now
Decor:
This is a theme that gives you permission to release your creative spirit and create a magical winter wonderland.
Balloon decor:
Plain white, silver, cerise and turquoise (sometimes called carribean blue) latex balloons perfectly compliment the stunning Frozen themed supershapes and round foil balloons.
other foil options are the 45cm round Frozen themed foil balloons: Holographic, Happy Birthday and heart shaped.
Entertainment options:
A Queen Elsa character.
Craft ideas: Build your own snowman, or Make your own crown or Reindeer Antlers.
If your budget allows, you can rent a snowpit and snow machine. Looks like this and keeps the children entertained for hours.
Disney's Frozen has an incredible sound track that every little fan seems to memorise quite easily 🙂 Rent a karaoke machine and let the little songstars sing to their hearts content.
Or at least have the soundtrack playing in the background. Get your quote today. (Joburg only)
Fun Foods:
Take your cue from the movie:
Carrots: to symbolise Olaf's nose and Sven's favourite treat. So perhaps some carrot sticks with a variety of dips.
An Elsa cake, using an Elsa doll with a flowing blue dress and don't forget her cape.
As with christmas time, popcorn can be used to mimic snow.
A chocolate fountain with fruit and marshmallows: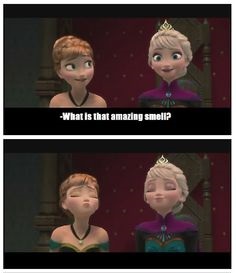 mmmm…. chocolate!
***Visit our Pinterest Frozen theme party ideas board for more inspiration***
Leave us a comment if you found this post useful, or if you have a brilliant idea for a Frozen party.
We wish you a magical Frozen Birthday party.