Receive a guaranteed 5% discount on your next MyPartySupplies order when you join our mailing list!
Simply add your name and valid email address into the form on the right and claim your IMMEDIATE 5% discount - guaranteed.
Enter your details now and SAVE!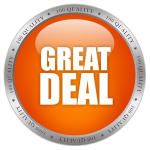 Get your guaranteed 5% discount here!
We never share your email details. Period.