Ask a group of 5 year old kids what they want to be when they grow up and you are sure to get a few "fire fighter" responses in there. No wonder, fire fighters are true heroes in our society, and the fire fighter party theme is so popular. Here at My Party Supplies HQ we just accepted delivery of our latest party theme, the Fire Watch kids party supplies… it. is. HOT!
Colours: 
Black, red, orange, yellow and touches of silver.
Tableware:
Themed plates, cups, serviettes and party bags (lootbags) available.
Balloons:
Accessories:
Party boxes in matching colours.
Entertainment and venue:
Hosting a fire fighter themed party at a fire station is the perfect option, the stations are quite spacious, the party venues are normally outside away from the fire house with lots of room to play and have fun. The fire fighters will come around and give a demonstration to your little guests, treating the extra special birthday boy or girl. If possible, they will bring out the fire hose for the kids to hold (with fire figther back up of course) and go for a ride in the fire engine with it's lights and sirens blazing… it's a treat! Plus the venue cost goes towards your community fire station.
* Not all fire stations offer their premises as party venues so please contact your nearest station for info *
– Water balloons, water guns… it just makes sense to have some water play involved.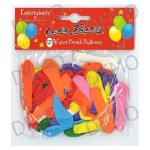 – Fun fire fighting games -> www.pinterest.com/pin/432627107930790031/
Fun foods:
A few examples from our Pinterest board:
for more ideas and inspiration for your fire fighter party visit our pinterest board!
Happy Planning